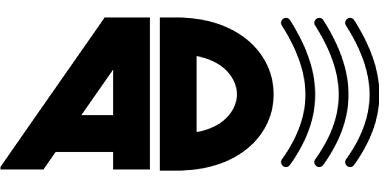 Audio descriptions (sometimes called "video description" or "descriptive narration") provides blind and low-vision users with a description of the visual content contained in videos. It describes the relevant visual information of a video in an audio format, so that users with visual disabilities can access what sighted users see in that video. Audio Descriptions are another step to making your content accessible to all users and is a requirement of web accessibility standards such as WCAG 2.0 AA and Section 508.
When are Audio Descriptions needed?
Videos that do a good job of describing visual content usually do not need to be described. As a test, if you try to listen to just the audio portion of a video and can easily follow what's going on, it's a good sign that audio descriptions are not needed. However, if there are relevant visual elements in the video that the audio does not adequately describe, an audio description is required.
If you are creating a video and take the time to explain essential information in the process, the need for audio description can be greatly reduced or eliminated altogether. For tips on describing Academic Videos, please visit UC Berkeley's Audio Description page.
Types of Audio Descriptions
Traditional Description
Traditional audio descriptions use the gaps in a video to play the audio track of the descriptions to users. If there is a lot of dialog and content to describe in the video, it becomes very difficult to adequately fit the descriptions in to the gaps and makes it very confusing for users with visual disabilities to follow along. For these reasons, traditional audio descriptions tend to be more expensive in terms of production of the video. Example of a traditional audio description.
Extended Audio Description
Extended audio descriptions automatically control the playback of the video in order to adequately fit the audio descriptions in. This allows for a much more detailed description as there are no time restrictions. Displaying extended audio descriptions do require special video player plugins, which most audio description vendors provide. Example of an extended audio description.
Requesting Audio Descriptions
For accommodations in a classroom
If the DPRC is aware that you have a student in your class who needs Audio Descriptions, you will be alerted and the DPRC will follow up with you to determine show dates for the videos in your class. 
For all other videos
If you would like to include Audio Descriptions for your video, please contact captions@sfsu.edu with a link to the video you would like described. We will follow up with you if we need any additional information. Please note that a prerequisite to obtaining Audio Descriptions is for the media to be captioned first, so there is no need to request captioning separately.
Outside of direct classroom accommodations, departments and auxiliaries may incur costs for this service in certain circumstances. As of 2020, the cost for audio description starts at $10.50 per minute. DPRC will contact you if your department or auxiliary unit may incur fees. Once complete, the video will be displayed using the accessible CaptionSync SmartPlayer.