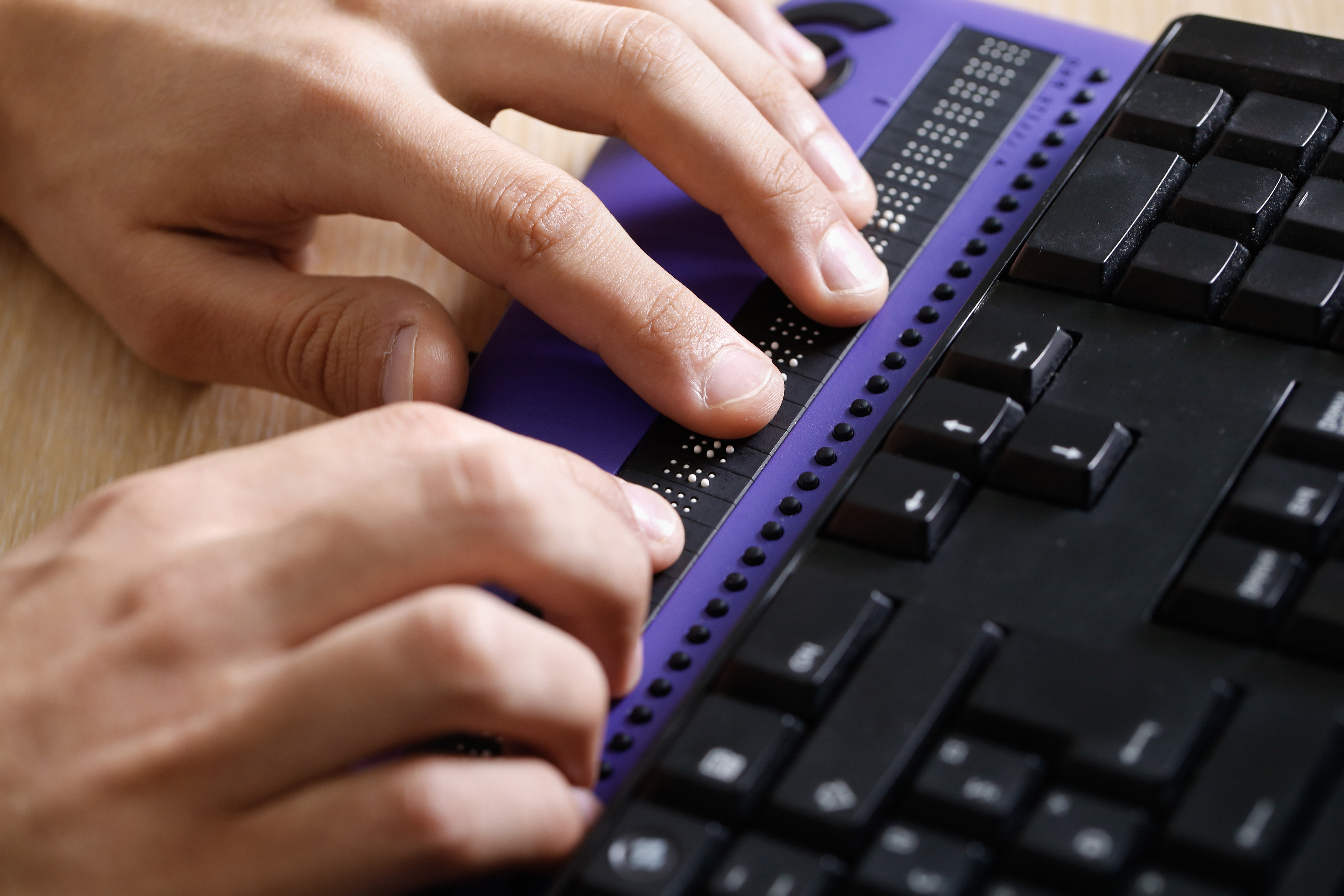 Assistive technology, or adaptive technology, promotes greater independence by enabling people with disabilities to perform tasks that they were formerly unable to accomplish or had great difficulty accomplishing by providing enhancements to or changing methods of interacting with, the technology needed to accomplish such tasks1. 
Students, to arrange an assistive technology training or support appointment, email adaptive@sfsu.edu or contact your Disability Specialist for a referral.  
You can learn more about the Assistive Technology available at SF State below. 
Assistive Software
Supported Assistive Software at SF State

| Name | Type | License Type | Operating System(s) |
| --- | --- | --- | --- |
| JAWS | Screen Reader | Concurrent Site License | PC |
| NVDA | Screen Reader | Open Source (Free) | PC |
| ZoomText | Screen Magnifier and Screen Reader | Concurrent Site License | PC |
| Kurzweil 3000 | Literacy Software | Web License | PC, Mac |
| Dragon Naturally Speaking | Voice Command | Limited Seat License | PC |
| Duxbury Braille Translator | Braille Translation | Limited Site License | PC |
Assistive Hardware
Braille Devices: Braille embossers, refreshable braille displays and note-taking devices (BrailleNote)
Video Magnifiers: CCTVs, portable magnifiers 
SmartPens: For use as a note-taking device. Additional SmartPen information
Other equipment: Digital audio recorders, Victor Readers
Locations on campus
The DPRC collaborates with campus IT providers to install or place assistive technology at widely-available computer labs and classrooms across campus. Here are some of the locations
Training
Training on assistive technology is available through the DPRC to students and employees with disabilities. Students and employees should first meet with a DPRC staff member in order to be referred for the training. The type and amount of training provided is determined on a case-by-case basis.
Resources
Please visit our Assistive Technology Resources page for additional information.