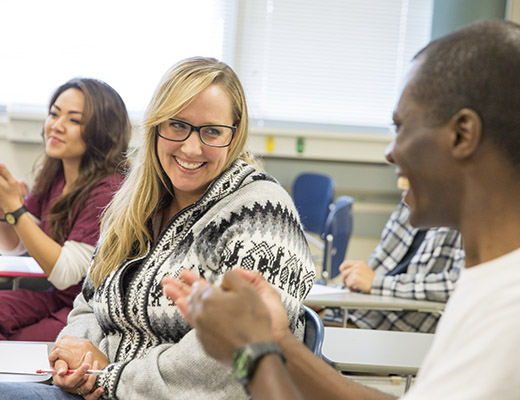 The Accessible Media Program (AMP) of the DPRC provides accessible electronic versions of instructional materials to students, faculty, and staff with disabilities. This is also known as alternative media or alternative text. Individuals may request access to this service via the DPRC as a reasonable accommodation. 
Instructional materials include:
Textbooks and Course Readers
Journal Articles
iLearn Articles
Students will receive email notifications before the semester, reminding them to identify and request instructional materials to be converted for their courses.  
To acquire accessible materials, the Accessible Media Program collaborates with other universities and publishers. Items not available in the necessary format are converted in house or by a contracted outside agency. The produced electronic files are compatible with commonly used assistive hardware and software. Some of the more common formats that we provide are Microsoft DOC, Adobe PDF, Kurzweil KES, and MP3 audio.
Requesting Accessible Print - Students
Please submit requests as soon as possible. We will do our best to provide materials as soon as possible, but note that it may take up to 4 weeks to process your requests. We are also available to assist you in prioritizing your requests if needed.  
Requesting Accessible Print - Employees
Employees who receive this service via the DPRC as a reasonable accommodation may email us at amp@sfsu.edu.
Self Service tool - Accessible Media Quick Converter
The Accessible Media Quick Converter can be used to quickly convert your electronic files into popular accessible formats. After you complete the steps, the file you requested will be emailed to you in a few minutes depending on the length and complexity of the source materials. All SF State students, faculty and staff are eligible to use this tool.
Note: This tool works very well for text based documents but does not use human verified optical character recognition (OCR). As such, we do not recommend its use for critical or poorly scanned and photo-copied documents. In addition, please note that the resulting output does not produce structurally accessible PDF or Word files (ex. marked up headings, tables, etc.). If you need additional support with these files, please contact the Accessible Media Program. 
Contact
Accessible Media Program
Phone: (415) 405-2180
Email: amp@sfsu.edu